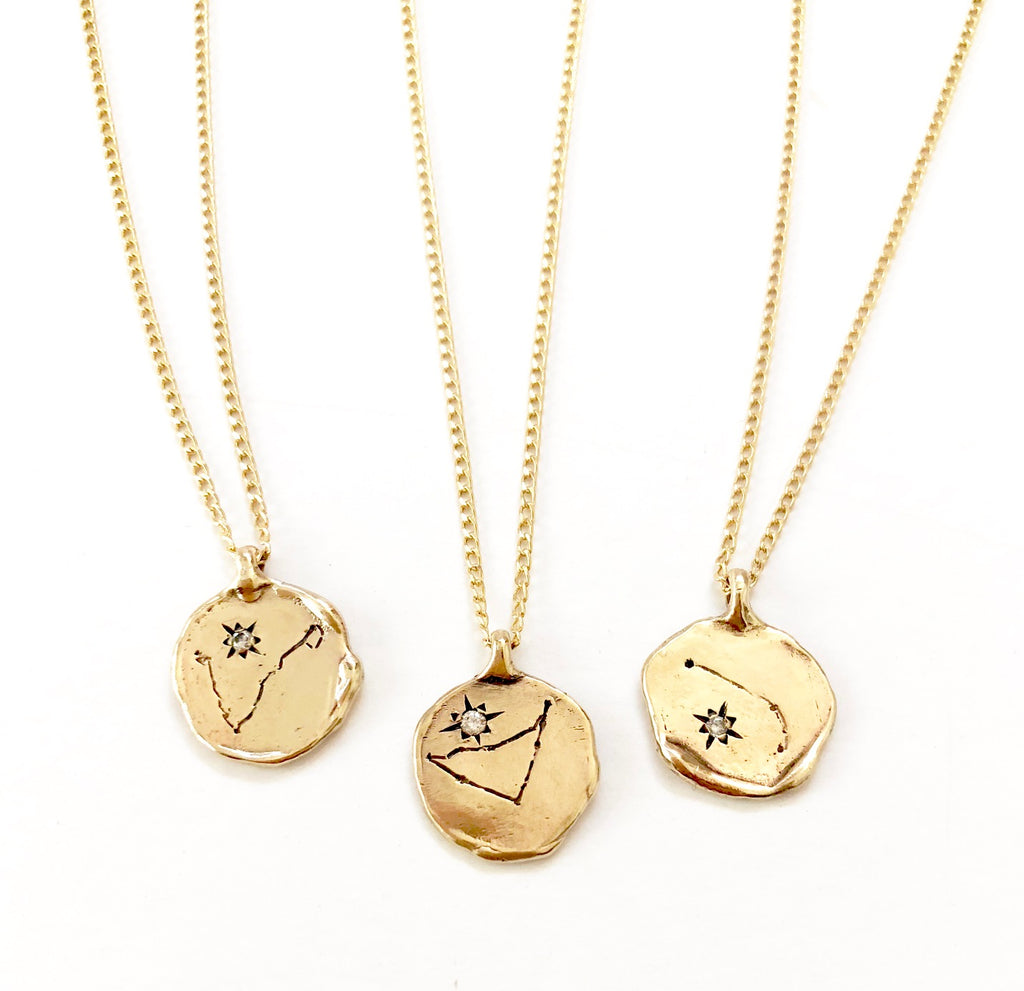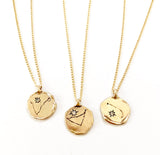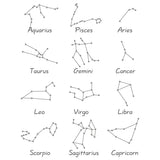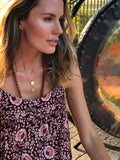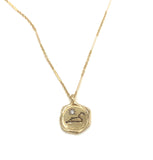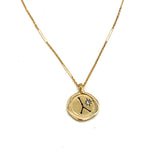 zodiac constellation pendant-NEW DESIGN
Our Celestial collection celebrates the influence of the sun, moon, planets and stars at the moment we each enter this world. Connecting earth to sky and the eons, these pieces in gold reference old hand stamped coins weathered by the elements and fittingly feature one star set diamond to represent the dominant star or inquire on pricing to have each star set with a diamond. The intention with this collection is to offer the option of wearing yours sign's constellation, your loved ones' constellations, or worn together. 
The NEW RE-DESIGNED zodiac constellation pendants come on 16" chain but you may request a different length if desired.
*Each anvil+aura piece is hand-made to order so please allow 2-3 weeks for delivery
If you have a special request please send us a message and we will do our best to accommodate
Select either Pisces, Aquarius, Capricorn, Sagittarius, Aries, Taurus, Gemini, Virgo, Scorpio, Libra, Leo, or Cancer